Central Nebraska school board member to face recall vote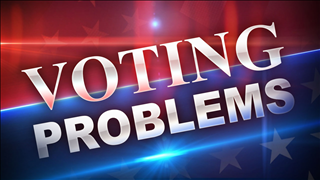 Posted By: Channel 8 Eyewitness News
8@klkntv.com
BROKEN BOW, Neb. (AP)
Voters in a central Nebraska school district will decide whether to recall a local school board member who cut the district's budget by 5 percent.
The vote to recall school board member and treasurer J.B. Atkins is scheduled for Tuesday. An attempt to set a recall election date for another member, Carl French, was unsuccessful after a judge ruled that a voter-signed recall petition was filed three days too late.
At issue is the Broken Bow Public School Board's decision to cut the district's budget by 5 percent, or roughly 600,000, while lowering the district's tax levy.
The original recall affidavit was filed July 20 by Drew Schendt, a former Broken Bow resident who is now attending law school in Missouri.