Update: Ceresco water system back up and running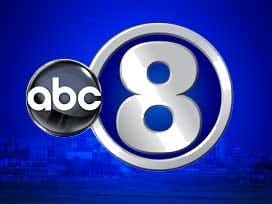 By: Kayla Bremer
kbremer@klkntv.com
Businesses and homeowners in Ceresco are going to have to make some adjustments this week after a water main break left people without water for several hours on Friday.
It happened around noon when crews were replacing a fire hydrant and a valve came loose. They shut down the main water tower, cutting off water to the city for nearly twelve hours.
Residents were left without water to shower, drink or cook with and it caused the town's only restaurant to close as well.
"It ended up having to shut down the main water tower which supplies us with water," Barn Door Restaurant and Lounge owner, Robert Sousek said. "So we had to close down for business last night which is our busiest day of the week which we weren't happy about but there's nothing we can do about that."
Water was back up and running around midnight last night.
City officials are asking residents to boil their water until further notice. They're waiting on test results for the water supply which could take until Wednesday to complete.
By: Megan Palera
mpalera@klkntv.com
Ceresco's water has been restored after being shut off for nearly 12 hours.
City officials say a crew was trying to replace a fire hydrant when a water main valve burst. It happened around 1 o'clock Friday afternoon. City water was then shut off leaving residents without water to bathe, cook or drink.
The water was turned back on around midnight. But residents are being told to boil water until the system can be tested.
The owner of the Barn Door Restaurant and Lounge says they're bringing in jugs of drinking water from Wahoo this weekend. He was told more water tests will take place Sunday, but that the results won't be available for a few more days. The restaurant is closed Monday and the owner hopes the water is drinkable by the time they open on Tuesday.