Challenges in caring for young children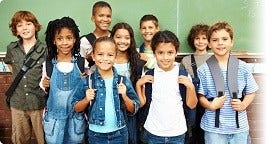 By: Channel 8 Newsroom
8@klkntv.com
LINCOLN, Neb. (AP) _ Two years after lawmakers began a major overhaul of Nebraska's child welfare system, the number of state wards has fallen but challenges remain in caring for some of the youngest children.
State officials say the decline is driven by several factors, including a new assessment system that helps case managers decide whether children should be taken from their homes.
Vicki Maca, deputy director of the state's Children and Family Services division, says department officials worked to improve their response times once the state receives reports of child abuse or neglect. Nebraska has also hired additional case workers to give them more time to work with families.
Maca says the state is working to expand services for younger children who are at risk of getting into trouble in the future.