Chancellor Perlman gives annual address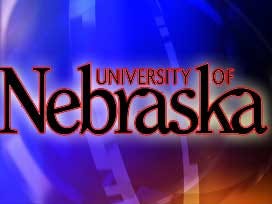 By: Newsroom
8@klkntv.com
In his 12th state of the University Address, Chancellor Harvey Perlman talked about three big ideas. He wants to increase the student population, graduation rate and research.
Students and staff packed the Lied Center as Chancellor Harvey Perlman outlined a long term plan for the University. One of his main goals is to nearly triple the amount money spent on research, from 100-million to 300-million by 2017.
Doug Jose spent 32 years teaching Agricultural economics and says landing grant money will be much tougher in the Big Ten.
"It's very competitive now, of course, to get grants but on the other hand we have to compete with our peer institutions and now the Big Ten so now I think it's really important that we think about more grant money coming into the university," Jose said.
Also on Perlman's to-do list…grow the student population from the current 25,000 to 30,000. Along with that, raise the six year graduation rate to 70 percent. Sophomore Matt Heng says this could be a challenge.
"We have a little more difficult time doing those things and reaching those goals because we also have to be the big University in our state and we have to uphold that responsibility as well as increase that stuff. But, I guess those kind of go hand in hand so it might work," Heng said.
And Perlman, who's 69-years-old, says he wants to stay Chancellor until those goals are met. "If you don't set the goal and you don't do it, then you don't ever find out. We'll do it…we'll do it. Our faculty is very creative. I think people will be supportive of us. We'll build the infrastructure that we need to accommodate it as it occurs," Perlman said.
Perlman says attracting and educating talent will also be a big focus. He says the p-16 initiative will help here in Nebraska and bringing over international students will remain a priority.