Channel 8, Red Cross host annual holiday blood drive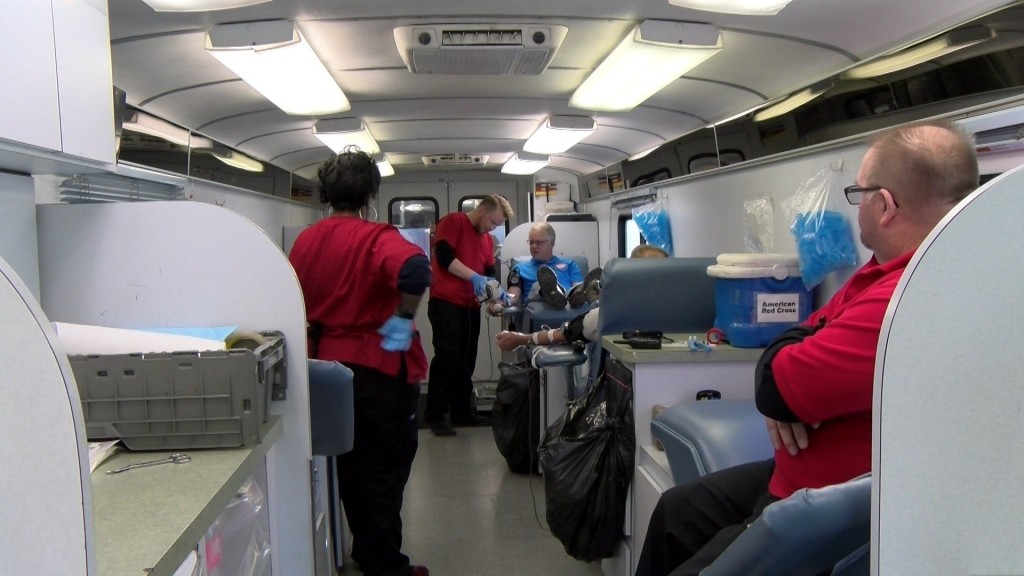 The Red Cross parked in front of the Channel 8 studios today to host our annual holiday blood drive.

"We're just looking for donors to come out and help us out and give those patients the blood that they need during this holiday season," said Robyn Steinkuhler of the Red Cross.
She said car accidents go up this time of year due to all the travel and that increases the need for blood.
Lincoln Fire and Rescue Battalion Chief Leo Benes agreed.
"They are in need of a lot of assistance this time of year," Benes said. "People are busy with their lives–shopping and that sort of thing. And they could use some help over there….If you're able to, go over and stop in and donate some blood and help out your neighbors."
The Red Cross said they need 14,000 donations a day across the country.
The drive went from noon to 5:30 p.m.