Suspect in McCook killing bound over to district court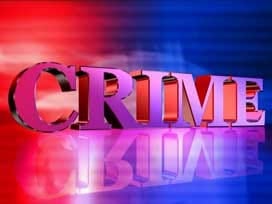 The charges against a suspect in the killing of a 14-year-old Nebraska girl have been bound over to district court. Court records show 18-year-old Stathis Kirkpatrick, of Bartley, waived his right to a preliminary hearing Friday in Red Willow County Court.
He faces charges of first-degree murder, a weapons count, tampering with evidence and unlawful burial in his friend Kailee Clapp's death. Clapp's burned body was found the evening of Jan. 21 in a Bartley cemetery.
She had been reported missing that morning. A police affidavit says Kirkpatrick initially denied seeing Clapp about the time of her disappearance but later told investigators he tried to save her from an abductor who killed the girl and set fire to her body in a cemetery.