Chickens escape garage fire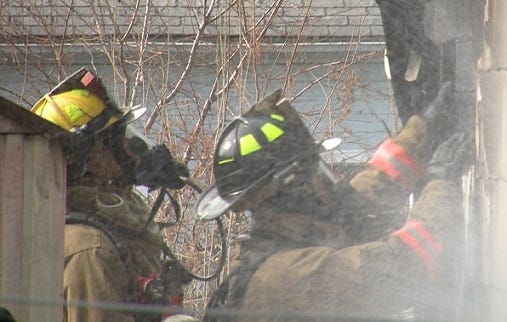 By: Cole Miller
cmiller@klkntv.com
A garage goes up in flames with some unlikely animals nearby…a pair of chickens. Those chickens made it out safely, but it's what was keeping them warm that caused the fire and a headache for the homeowner.

Firefighters rip into a garage near 28th and "S" just after noon on Tuesday. Debra Crowther lives nearby and says she could smell the smoke, but thought it was just someone burning leaves. She quickly found out it was much worse and called 9-1-1.

"The fire was getting hotter and louder and popping more and more. You realize it's not leaves," Crowther said.
The flames were out quickly and firefighters say it all started because of a heat lamp. It was being used to keep a pair of chickens warm. It's something firefighters say they don't see too much off.
"Not very often at all, not a common thing," Lincoln Fire and Rescue Battalion Chief Tim Linke said.
The homeowner says the chickens are fine and if you're wondering, you can have up to 3 of them inside the city. As for the garage, it's a total loss, as well as the car inside. Firefighters say they had to take a little extra caution when tearing into it because of asbestos.

"That is a concern of ours. Older structures that have the asbestos siding and so we make sure that our folks are using respiratory protection when they're dealing with those," Linke said.
As crews packed up their things, Crowther says she'll continue to stay alert, keeping an eye out for her fellow neighbors.
"You know, you're here in the neighborhood where you know and trust people, you take care of each other, right?"