Chief: Passer-by saved 2 kids from Fremont fire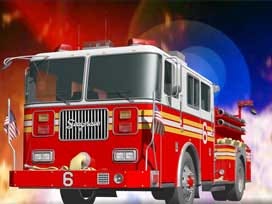 Authorities say a passer-by saved two children from a mobile home fire on the south side of Fremont. Fremont Rural Fire Department officials say that firetrucks were dispatched about 7:55 p.m. Monday but that the home was completely ablaze when the trucks arrived.
Chief Carl Nielsen says a motorist on nearby U.S. Highway 77 noticed the smoke and went to investigate. Nielsen says that when the woman got to the home, she pulled a 1-year-old infant and a 3-year-old child from the burning home.
Nielsen says the children likely would not have survived without the woman's help. Her name was not immediately available.