Children's Hospital outpatient specialty clinic is expanding in Lincoln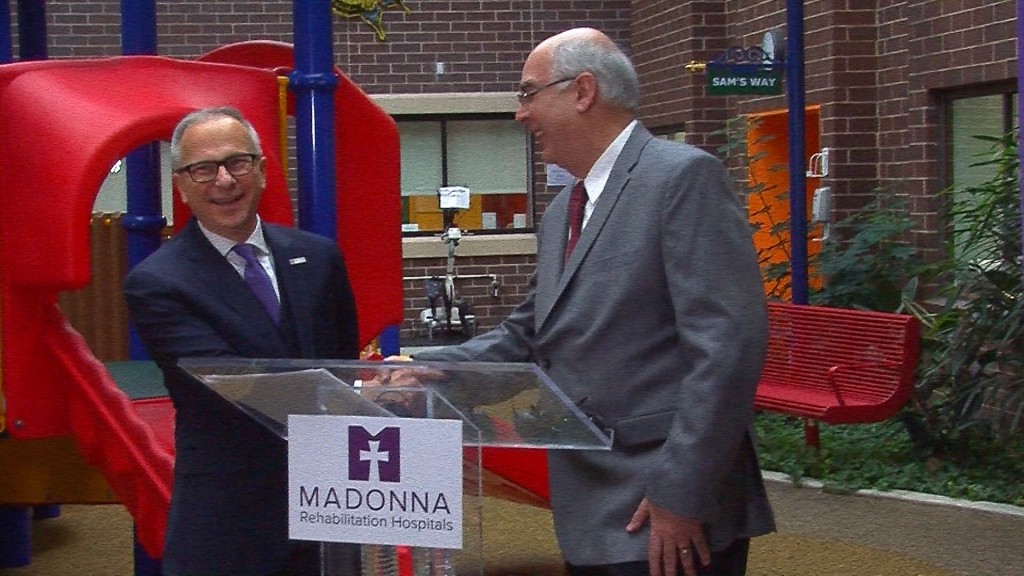 Posted By; Jason Taylor
jtaylor@klkntv.com
LINCOLN, Neb. Children's Hospital will be relocating its specialty clinics in Lincoln to help positively impact Lincoln area families to improve access and convenience.
"This unit is often full. There is definitely an unmet need for the work that we do here." Said Dr. Paul Dongilli, CEO of Madonna Rehabilitation Hospitals
Most of us know Children's Hospital in Omaha but they've had some specialty clinics in Lincoln since 2008. And their business has been growing at their 86th and Pioneers location. Last year, around 2,000 patients from Lancaster County had to travel to Omaha for care. So, they've purchased a larger building on 2121 south 56th street with their partner Madonna Rehabilitation.
"It has about 30 thousand square feet. We will be taking about a third of that. 12 thousand square feet for all of our specialty clinics. We currently have 10, we're adding probably about 3 or 4 more in the next year." Said Dr. Richard Azizkhan, CEO of Children's Hospital
This will triple the capacity that's currently available. Children's hospital CEO Richard Azizkhan says this will help Lincoln families more.
"They don't have to travel. The families, they're less inconvenienced; they can be closer to home." Dr. Azizkhan said
Cassie Kinny's two year old daughter Maya has Tubular Sclerosis and will have to travel to Omaha for appointments in February. She says many parents like herself travel back and forth.
"This is really going to benefit them to not have to travel, especially with the condition their children are in traveling is really tough on the kids and inconvenient for everybody." Said Cassie Kinny, Mother of 2 year old patient
Azizkhan says this is one of the biggest advantages of the new facility.
"Bringing our specialized services into the community so children who live in this community will have much more rapid access to those services." Dr. Azizkhan said
The new children's outpatient specialty clinic building at 2121 south 56th street will be opening fall of 2017.