Children's Zoo teaches kids about Gulf oil spill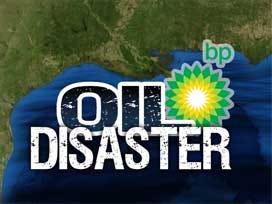 Kids at the Lincoln Children's Zoo are getting a hands on experience learning about the Gulf oil spill. Tuesday is World Ocean's Day. How do you teach small kids what's going on with the oil spill? The Children's Zoo is taking an interactive approach.
Kids gathered around the table as they learned what just a little oil can do to the ocean's water along with the effect it's having on animals down in the Gulf. Aimee Johns Director of Education at the Zoo says they're trying to take a simplistic approach to the catastrophe down in the Gulf so children can understand the impact.
"It's really important for kids to learn and to be able to make that understanding that this really does affect me in Nebraska because the ocean seems so far away especially for little ones it seems million of miles away but its really not and so many things happen there that affect us on a daily basis," Johns said.
Kids also saw what many are currently doing down in the Gulf, seeing what impact the oil has on animals and how they're getting cleaned using something as simple as Dawn soap.
A really interesting fact we found out is not only does the ocean life depend on phytoplankton, but they produce over half the oxygen that both us and animals depend on. If that's destroyed it will have a significant impact on all of us.
If you missed this Tuesday, you can catch it both Wednesday and Thursday from 10–4 o'clock at the Lincoln Children's Zoo.