Husker Turns Down Money to Return to School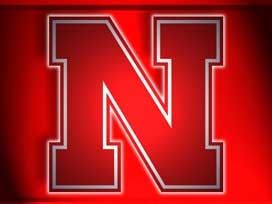 Posted by: Matt Lothrop
Nebraska infielder Chad Christensen will return to Nebraska for his senior season.
Friday marked the final day for MLB draftees to sign contracts with their respective clubs. The Miami Marlins and Christensen couldn't come to terms.
Christensen was one of the Huskers best hitters in 2012 leading Nebraska in homeruns (10) and runs batted in (48). Christensen hit .311.
The biggest question regarding Christensen in 2013 will be where he'll play in the field. Christensen started the season in the outfield, but returned to shortstop after injuries hit the team early in the season.
Christensen is currently hitting .281 with a wood bat in the Northwoods League for the Mankato MoonDogs.
Christensen is the only Husker, including recruits, who was drafted and didn't sign.
The following 2012 Huskers/Husker recruits have signed after being drafted
Round —- Name —- Drafted By
4th — Justin Black — Atlanta Braves
21st — Matt Strahm — Kansas City Royals
23rd — Travis Huber — Minnesota Twins
23rd — Kale Kiser — Chicago White Sox
23rd — Richard Stock — Cleveland Indians
25th — Khiry Cooper — Boston Red Sox***
***Cooper left the baseball team prior to 2012. He transferred from Nebraska and will complete his football eligibility this fall at Tulsa before heading pro.