Church burglars steal gift cards before Easter Sunday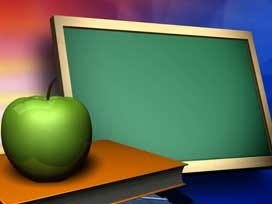 By: Ian Hest
ihest@klkntv.com
A local Lutheran school was burglarized just as they were preparing for Easter Sunday service.
During the preparation, some people noticed a window on the side of the school smashed, a closet broken into and valuable gift cards missing.
Stealing from a church the weekend before Easter.
It's a cruel proposition but one Messiah Lutheran Church and school is faced with after a burglary this past weekend.
The bandits broke a window on the side of the school and snatched gift cards the school uses for fundraisers.
Sergeant Jeri Roeder with the Lincoln Police Department said, "Once inside, they forced entry to a locked closet in the office where they stole an undetermined number of gift cards to approximately 95 different businesses."
All of the cards have been activated, meaning as soon as the thieves use them, police believe they'll be able to track them down.
Principal Matt Stueber said half of the proceeds from the gift card program help finance the school and church.
"The other half is returned as a tuition discount to the families that take advantage of the program," said Stueber.
The school said it typically equates to around $25,000 per year to help students.
Stueber said students at the school lately have been studying the story of the prodigal son, where a son suffers consequences for being greedy and taking his father's inheritance.
"It's just really interesting to me that this is a story that we've been dissecting for the past six weeks and now we're actually living it," he said.
But Stueber said that this time of year, churches are particularly vulnerable because they have more events with more unfamiliar people.
He said, "We want to welcome them with open arms and, I think, sometimes that sets us up."
The school said the burglary will not deter them.
They have already ordered more gift cards and are excited to have them by Good Friday.