Citations issued in fatal accident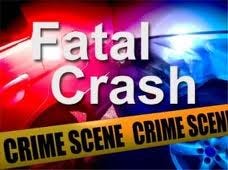 By: Channel 8 Eyewitness Newsroom
8@klkntv.com
Press Release from Lancaster County Sheriff's Office:
The Lancaster County Sheriff's Office has concluded their investigation into a fatal crash at the intersection of Highway 77 & Waverly Road
last December.
The investigation, including examination of evidence at the scene and followup interviews with witnesses, revealed that a commercial dump truck and pup trailer, driven by Gary Jacobsen of Garland, NE, was traveling westbound on Waverly Rd at approximately 6:06 am on December 6, 2016. Jacobsen's truck stopped at a stop sign prior to crossing the northbound lanes of Highway 77.
Upon crossing the southbound lanes, Jacobsen's truck struck the driver's side of a southbound semi tractor- trailer, being driven by
Brandon Gerdes of Osmond, NE.
The collision caused Gerdes' semi to overturn and catch fire. Gerdes was pronounced dead at the scene. Jacobsen was transported to a local hospital with non-life threatening injuries.
Alcohol was not a factor in the collision. Seatbelts were not in use in the dump truck. Seatbelts are believed to have been used in the semi.
On February 8, 2017 investigators cited Gary Jacobsen for misdemeanor motor vehicle homicide, failure to yield the right-of-way, careless driving, and
no seatbelt.