City asks for help in watering trees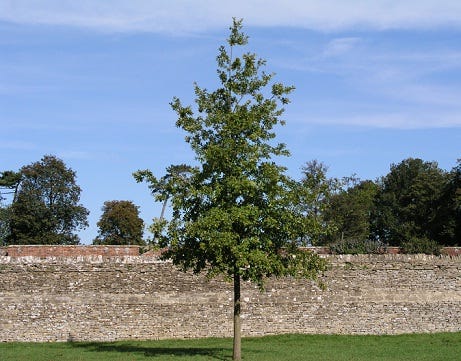 By: KLKN Newsroom
8@klkntv.com
If you live near recently planted street trees, Lincoln Parks and Rec is asking you to help keep them watered.
Lincoln Parks and Recreation officials are asking citizens who reside near recently planted street trees to lend a hand by watering them in an effort to help get the trees established. The recent heat and dry weather conditions can have an adverse effect on street trees planted during the last few years.
"Supplemental water is essential to the establishment of young street trees," said Lynn Johnson, City Parks and Recreation Director. "We hope residents will adopt recently planted street trees and provide them with water on a weekly basis during the first few growing seasons. We appreciate the public's help during this important stage in a young tree's life." Johnson said Department staff will be watering young trees planted along park areas and City property.
Some recently planted street trees have a green bag at the base of the tree. These bags hold and slowly release water to the roots of the tree. These tree bags should be filled with water once a week during the growing season.
Water can be provided to other young trees by allowing a hose to slowly trickle water at the base of the tree for about one hour each week, or by slowly pouring about ten gallons at the base of the tree each week.