City attempts rezoning to prevent new downtown strip clubs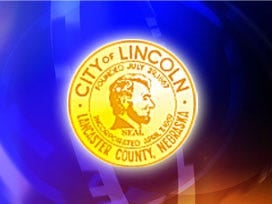 The City of Lincoln is attempting to put up a roadblock when it comes to new strip clubs in downtown Lincoln.
The City Attorney's office says they will file an application Friday proposing a change to Lincoln Municipal Code zoning, preventing any new sexually oriented live entertainment uses in the B-4 business district. The Code currently states this use is not permitted in that part of the B-4 district east of 17th Street.
The legislation proposed would expand the area in which sexually oriented live entertainment is not permitted to the entire B-4 district, which encompasses most of downtown Lincoln. Any existing business that already provides this type of entertainment in the area will be allowed to continue.
Downtown businesses and residents have recently expressed concern about the effects such businesses may have on property values, residents' quality of life and the viability of commercial and business activities in the area. The ordinance change would therefore restrict any activity which is incompatible with other established uses that have developed in this area of the City.
The Viper Room/Drunken Monkey club is currently trying to move its current location in southwest Lincoln to downtown near 12th & O. The Lincoln City Council approved the move, however, the Nebraska Liquor Control Commission is requiring the club to apply for a new liquor license for the new location.