City Attorney Rod Confer to retire; Asst. City Attorney will fill post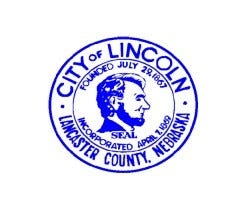 Posted By: KLKN Newsroom
8@klkntv.com
The City Attorney for Lincoln is retiring. Mayor Chris Beutler made the announcement Thursday morning.
Mayor Beutler announced the retirement of Rod Confer as City Attorney and the appointment of Assistant City Attorney Jeff Kirkpatrick to fill the post. With City Council confirmation, Kirkpatrick would begin his new job June 1. Kirkpatrick joined the City Attorney's Office in 2010 and has worked closely with Lincoln Fire and Rescue, Lincoln City Libraries, the City Clerk's Office, Risk Management, the Airport Authority's Economic Development Board and the West Haymarket JPA. He also has served as the City's lobbyist for the past two years.
"I have worked very closely with Jeff, in particular during the legislative sessions," Mayor Beutler said. "I am impressed by his intellect, his ability to analyze and explain complex issues, and his broad experiences with a wide range of legal issues. Rod leaves big shoes to fill, but I have no doubt that Jeff is up to the task."
Before joining the City, Kirkpatrick spent 12 years in private practice and was a partner at McHenry, Haszard, Hansen, Roth and Hupp, PC in Lincoln. He graduated with high distinction from the University of Nebraska College of Law in 1997 and was Editor-in-Chief of the Nebraska Law Review. He also earned bachelor's degrees in Social Studies Education and Social Sciences at the University of Nebraska-Kearney. Jeff has taught several classes at the University of Nebraska Law School and also has volunteered his time to legal and community efforts. Those include nine years on the Lincoln City Libraries Board, serving on the Judicial Nominating Commission, working with Boys' State and coaching youth athletics.
The Mayor thanked Confer, who had a 34-year career in the private sector before becoming City Attorney in November 2009. He said Confer's expertise has been critical as City government faced a wide range of issues and projects. "Over these last five years, I've come to appreciate not only his legal skills, but also his measured judgment on issues, his unflappability under pressure and his willingness to think outside the box in search of creative solutions," Beutler said. "He set high standards for the lawyers in his department, and he led by example. He always put the interests of his client—the City— first."
The City Attorney's Office has a staff of about 30. The office provides legal advice to the Mayor, City Council, departments, committees and commissions. The office also initiates and defends legal actions on behalf of the City.