City Council discusses future of food trucks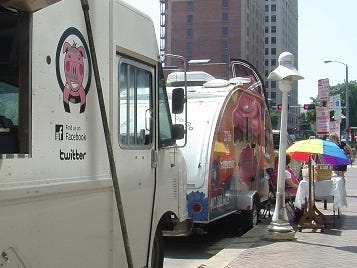 Posted By: Camila Orti
corti@klkntv.com
The ongoing debate has food truck vendors in Lincoln waiting and wondering, but for now, business will carry on as usual.
A pre-council meeting took place Monday to discuss the future of the mobile vendors.
Will they need permits? How close can they be to established restaurants? Those were a few of the questions raised.
A draft of a food truck ordinance, which has been in the works for more than a year, was also presented.
Hallie Salem, with Urban Development, says the city is just trying to provide more options, along with a clear guideline for where food trucks can sell.
"In general when we've presented this to the vendor trucks, they're supporting the events but not necessarily so much the idea of having to go through a process to obtain a permit," Salem said.
To be clear- the discussion is over public, not private property.
If the drafted law passes, food trucks that want to set up shop on public property would need to apply for a permit. They'd also need to pay annual fees and stay 150 feet, or half a block, away from established restaurants.
As of right now, food trucks are allowed to sell from private property as long as they get permission.
Serendipities Cupcakes seller Terrie Urtel says there's room for improvement.
"I set it up so I could be a wandering cupcake salesperson, so I'd like there to be a little more availability," Urtel said.
But if things are working, some city council members say there's no point in forcing anything.
"I don't see a need to change anything at this time," council member Carl Eskridge said.