City Council discusses LES rate hike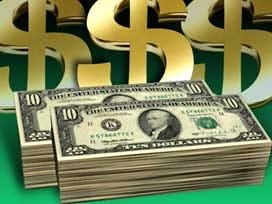 By: Megan Palera
mpalera@klkntv.com
In the beginning, LES proposed an increase of 8.2 percent. Even after widdling it down to 3.5 percent, some council members felt it wasn't low enough.
First came the city dividend, $2 more tacked onto your electric bill. Beginning January 1st, be ready to pay an additional 3.5 percent, an increase LES says is necessary to pay for new federal regulations.
But some city council members say it's going to hit the pocket books of residents hard. "Given the fact that this council chose to put a dividend on the customers also, I thought this is a double-edged sword," said Councilman, Doug Emery.
To help offset the rate hike, Councilman Emery proposed cutting LES's budget by $2 million, money that is intended to go into the Utility Company's rate stabilization fund. Councilman Jonathon Cook argued the city needs to start building up that rainy day fund now. "When we have to raise rates in an emergency to cover something unexpected that can be a real hit and it may be something that certainly businesses may not have budgeted for," Cook said.
As it stands, the stabilization fund isn't big enough to cover the costs of an emergency. Councilman Adam Hornung doesn't understand the urgency to fill it. "Basically, what we're telling people is that we really need this $2 million now. We don't want to have to ask you for it later, even though we don't need it now and we could wait to ask you for it. Even though we've raised your taxes and even though we've raised your fees and even thought all this is said and done, this is not a really good economy. It doesn't make a lot of sense right now," he said.
In the end, 3.5 was the magic number with Councilman Jon Camp, Adam Hornung and Doug Emery, voting against the increase. The council did agree there needs to be more discussion before next year's budgeting process to figure out what can be done to keep rates steady.