City Council hears public opinion on fairness ordinance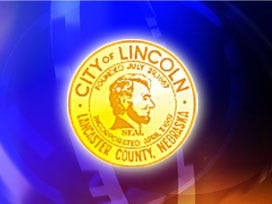 By: Megan Palera
mpalera@klkntv.com
Lately, there's been a lot of talk about whether the fairness ordinance is even legal. The Attorney General is advising it's not, but the City Council is moving forward with it anyway, and Monday night heard about four hours of testimony.
As people packed into the building, the line to speak was nearly out the door. Up for discussion, a proposal to add "sexual orientation" and "gender identity" to existing non-discrimination policies.
"I believe there are no moral, ethical, even economic reasons which makes it okay to discriminate against people because of their sexual orientation," said Nancy Ericksen.
There were plenty of churches and clergymen and women who spoke in favor of the change, even though religious organizations would be exempt under the amendment. But there are still some who worry it will keep them from practicing their beliefs outside the church walls.
"If I want to hire employees that share my views that's my business. Just as a person has a right to be homosexual, I have a right to run my business as I see fit. It is my business," said Bob Bennie.
"Don't tarnish this beautiful jewel of a city and make it nothing more than a colorless dull rock," said Gary McLaughlin.
But it was Public Safety Director, Tom Casady, who received the first of many crowd applauses calling for added protection for lesbian, gay, bisexual and transgender people.
"There are lots of people in Lincoln that I respect and admire and work with; have laid my life on the line with and have protected mine, that are protected from discrimination by this ordinance and I stand here in defense of their rights as citizens of this community," said Casady.
The City Council will vote on this amendment next week. There was a lot of talk among council members about possibly putting it into public vote.