City Council set to discuss food truck regulations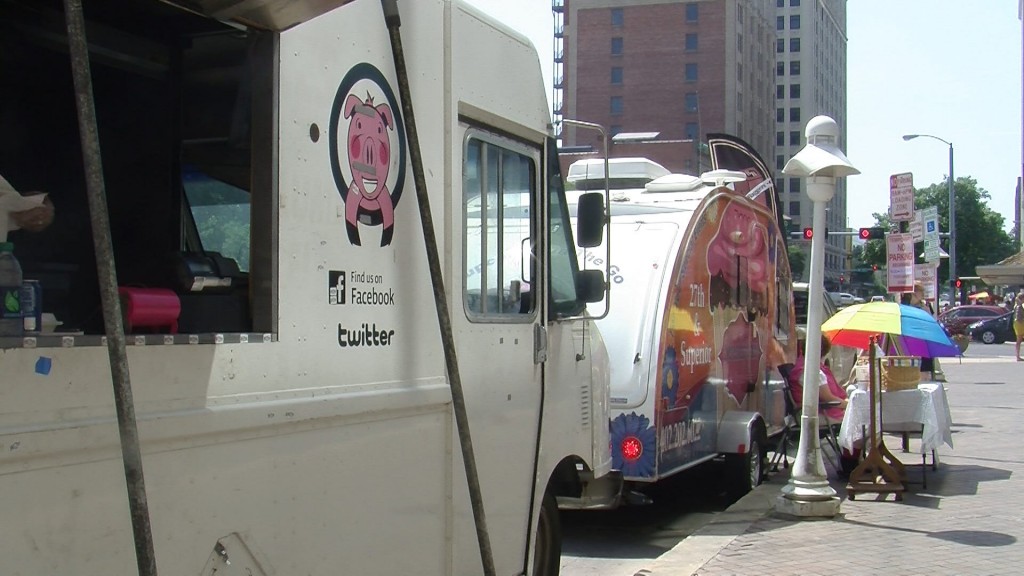 By: Hannah Paczkowski
hpaczkowski@klkntv.com
Businesses on wheels are hoping for more freedom. Monday's city council meeting might give them some answers.
13th Street was buzzing with food trucks, but there are only certain places they can be.
"I think there's a lot of fear downtown that we'll steal business," Serendipities Cupcakes owner Terrie Urtel.
Food trucks aren't banned from Lincoln, but they're not legally allowed to park on the street and sell food unless a private business allows them to do so or allows them to be in their parking lot.
Right now stands like Serendipities Cupcakes can only be open for business downtown if invited.
Other food truck vendors, like Heoya, have been pressing the issue for more than a year.
"We've just been told, hold off, hold off, we're working on it, we're working on it," Minh Nguyen said.
Now, the City Council is bringing it back up.
"It becomes an equity issue, is this for or equitable to existing restaurants? We've heard things thrown out like maybe you'd have a certain area that the food trucks could go or certain time of the day and some things like that," City Councilman Jon Camp said.
For Terrie Urtel, her main goal is to have more freedom for her business.
"I set it up so I could be a wandering cupcake salesperson, so I'd like there to be a little more availability," she said.
An availability that will be discussed during Monday's City Council meeting.
Council members plan to bring this up for discussion, however, this is not a public hearing.