City Council to consider extending bar hours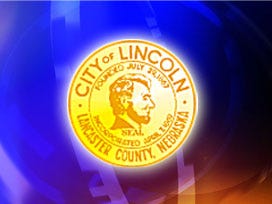 The Beatrice City Council voted "No" Monday night to letting bars stay open an hour later.
Meanwhile, it looks like Lincoln bars are one step closer to having a 2:00 a.m. bar close. The Lincoln City Council will take up the issue next week.
At Duffy's Tavern in the heart of downtown Lincoln, a 2:00 a.m. closing time has been on the mind of owner Scott Hatfield for a while. "I think it would be good for a lot of businesses downtown."
He's been pushing to push back last call, saying this could help move the city forward, especially with the new Haymarket Arena and football season starting in just a few weeks. "Often times, during football games and after big concerts, we have a lot of people who come in after midnight. They want to have a beer and there's no time to do that, especially during football games. We get people from Texas where places have a closing time of 4 a.m. or 5 a.m. and they're really surprised to see we're closed at 1 a.m."
Something new in the ordinance: if someone behind the counter over serves a customer, the bar will have to go in front of the Internal Liquor Committee. Council Chairman John Spatz says, "what we could do, is call in the bar owners and say, 'hey, look, we've seen your bar with a lot of drunks, your people have left your bar and run into problems, what are you going to do to fix that?' We can get that addressed very quickly."
Hatfield is on board with that, already his employees have to be server trained and he says a big change like this also means more accountability. "With this opportunity comes shared responsibility. We have to make sure we don't over serve people, that we continue to utilize the measures that we have utilized, that we don't send people out with problems."
If all goes as planned and this does eventually pass, we could see the closing time change by September, more than likely between the first and second home football games.