City council to hold public hearing on proposed sports complex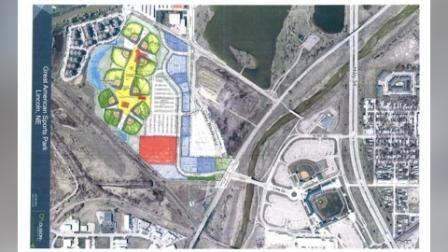 By: Lauren Fabrizi
lfabrizi@klkntv.com
By now, you may have heard of a proposed $45 million sports complex that would fill that empty space near Sun Valley Boulevard and Charleston Street. But what exactly would it include?
In addition to 10 synthetic turf diamonds, the Great American Sports park in west Lincoln would also feature an indoor facility likely for basketball and volleyball courts, and indoor turf for practice purposes.
"Like the outdoor complex, we want the indoor complex to be used to the greatest extent possible," Scott Sandquist, one of the developers, said." Not only from a business perspective, but just for community use.
The complex would be privately developed. The developers are seeking tax increment financing.
They also envision a hotel and restaurants on the grounds, along with the fields and indoor facility.
"Having a regional tournament, it's nice and handy to stay as close to the park as possible, similarly with restaurants," Sandquist said.
For now, the indoor facility and hotel are on the back burner. The city council still needs to approve phase 1, or the outdoor fields.
"If in fact the fields and hotel are built, we're likely to see a boost in our sales tax revenue," city councilwoman Leirion Gaylor Baird said.
The city council will hold a public hearing Monday to discuss phase 1 of the complex. It'll be voted on the following week.