City Council Adjusts Mayor's Budget Proposal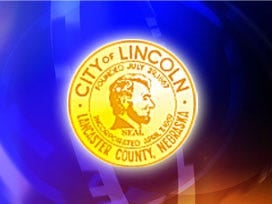 By: Kali Nicole
KNicole@klkn.com
There were some brutal debates in the city council Monday evening. Although both Councilmen Jon Camp and Adam Hornung fought against it until the very end, the city council says the city should see tax increases in order to balance the budget.
The Lincoln City Council wasted no time restoring certain services to the city's budget Monday evening.
First up: public libraries. "This is one area where we can serve families, the unemployed and children and I think it's really important that we restore these hours so that we have full service seven days a week," says council member, Jayne Synder.
It wasn't unanimous, but the council said "yes" to taking nearly $300,000 from the cash reserve and Lancaster County to restore the cut hours.
They also voted to use cash reserve money and snow removal funds to pay for park upkeep, something they said will only cost more later on if it's not addressed now.
The first of the hot topics though, what to do about fire station 11. "Having two personnel and a simple SUV or something that could respond, that could be backed up by a fire truck from another station, so we have the medical backup. That way we keep that since well over 80 percent of our calls are health," said Councilman Jon Camp.
It was Camp's compromise to keep station 11, while still trying to save tax payers from tax increases. But the City Council said no. The entire fire station will continue to function as normal with funds from the cash reserve and miscellaneous costs, but that means there's not enough money to balance the budget. "I don't know why we think people can afford a property tax increase now. This is going to take money out of small businesses, large businesses and people's pockets," said Councilman Adam Hornung.
With only Councilmen Hornung and Camp against the property tax increase, the proposal stays in. This means the owner of a $150,000 home would see a yearly increase of a about $42.00.
The city council's adjustments are not set in stone, however, and a public hearing on the budget will be held on August 8th. You can start reading over the proposals now by logging on to the city's website at http://www.lincoln.ne.gov/