City encourages residents to be aware of air quality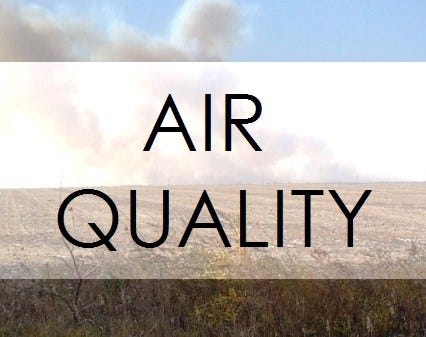 Posted By: Jenn Hatcher
jhatcher@klkntv.com
The Lincoln-Lancaster County Health Department (LLCHD) is encouraging residents to stay informed on air quality conditions. Parents of young children, older adults and people with lung or heart disease are strongly encouraged to check the Air Quality Index (AQI) before beginning any strenuous outdoor activity.
"We've recently experienced several days with poor air quality caused by agricultural burning in Kansas, prompting many calls from residents and the media," said Scott Holmes, Manager of the Environmental Public Health Division at LLCHD. "The AQI is a tool to help people determine the quality of the air they breathe every day. It tells you how clean or polluted your air is, and what health effects you may experience after breathing polluted air."

Holmes says the prescribed burns in Kansas wrapped up about mid-April but he urges everyone to continually be keep an eye on the AQI.
The Environmental Protection Agency (EPA) advises that AQI values below 100 are not expected to cause health problems for most people. With AQI values between 100 and 150, air quality is unhealthy for older adults, children and people with heart or lung disease. When AQI values are higher than 150, the air quality is unhealthy for all people, and outdoor activities should be limited or avoided.
LLCHD will issue a health advisory if the AQI is expected to reach 100, which is unhealthy for sensitive individuals.
Lincoln's AQI can be found by visiting lincoln.ne.gov (keyword: air). The EPA's AirNow smart phone app can be downloaded by visiting airnow.gov.