City encourages residents to "Bike to work, Lincoln!"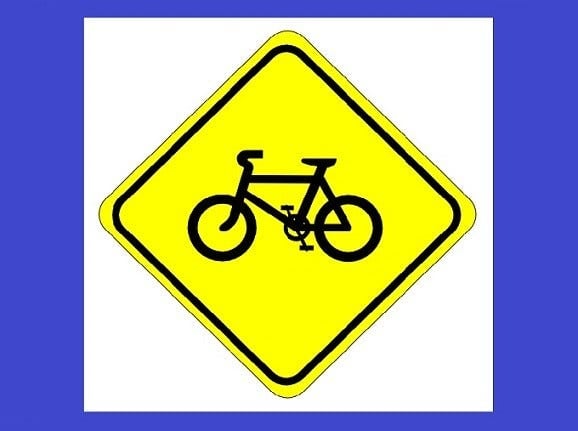 Posted By: Lauren Fabrizi
Lfabrizi@klkntv.com
The City of Lincoln is partnering with the local bicycling community to encourage residents to participate in Bike to Work Week, May 9 through 16 Participants who commit to riding to work at least one day that week can receive valuable information and coupons (while supplies last) and will be entered into a drawing for prizes.

Registration sites are:
•
Bike Rack, 3321 Pioneers Blvd.
• Cycle Works, 27th and Vine
• Joyride, 5633 S. 16th St.
• Lincoln-Lancaster County Health Department, 3140 "N" St.
• Lincoln Parks and Recreation, 2740 "A" St.
Pledge forms also are available at lincoln.ne.gov (keyword: bike to work) and can be dropped off at one of the sites listed above.
Two events are planned for the week:
• A free Kickoff Rally is set for 8 a.m. Friday, May 9 at the Jayne Snyder Trails Center in Union Plaza. Bikers will meet at 7:30 a.m. at either the Bike Rack or Cycle Works locations listed above and bike as a group to Union Plaza for refreshments. Riders also are encouraged to ride to the Trails Center from their homes or workplaces.
• A free Ice Cream Social is set for 4:30 to 6 p.m. Friday, May 16th at the Jayne Snyder Trail Center featuring refreshments from the UNL Dairy Store and prize drawings.
Bikers are strongly encouraged to wear helmets. The City also reminds residents that it is illegal to ride a bike on sidewalks in downtown and other congested districts. For more information, contact Mike Heyl, Public Health Educator, Lincoln Lancaster County Health Department, at mheyl@lincoln.ne.gov or 402-441-3889.
Other related events coming up this summer including the following:
• "Trail Trek" is at 9 a.m. Sunday, June 22 at Haymarket Park. This celebration of Lincoln's trail system is led by the Great Plains Trails Network (GPTN) and the Lincoln Journal Star. More information is available at journalstar.com/trailtrek. (Contact is Jim Carveth, 402-488-2101.)
• The Lincoln Bicycle Commuter Challenge and the National Get Up and Ride Challenge started May 1 and run through September 30. (Contacts are Mike Heyl at mheyl@lincoln.ne.gov or 402-441-3889 and Damon Hershey, BicycLincoln, at damon@cycleworksusa.com or 402-475-2453.)
City agencies involved in Bike to Work, Lincoln! are the Mayor's Cleaner Greener Lincoln Initiative; 10 Health TV; the City-County Health, Planning and Personnel departments; and the Parks and Recreation Department. Participating organizations include the Great Plains Bicycling Club, GPTN, Lincoln Safe Kids Coalition, the Mayor's Pedestrian/Bicycle Advisory Committee, the UNL Wellness Office and Workwell. Also participating are local retailers including the Bike Rack, Cycle Works, Joyride, Atir Cycles and Super Saver.