City holding Open House to discuss 14th St & Cornhusker Hwy improvements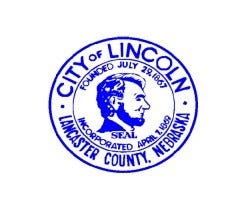 By: Channel 8 Eyewitness Newsroom
8@klkntv.com
Press Release from Mayor Beulter's Office
The public is invited to an open house Wednesday, December 14 on improvements to the intersection of N. 14th Street and eastbound Cornhusker Hwy. (U.S. Hwy. 6). The meeting is from 4:30 to 6:30 p.m., at Educare, 3435 N. 14th Street. The intersection has been the site of 90 crashes over a five-year period, resulting in nearly $2 million in damages. An analysis by City, State and federal representatives and a private consultant resulted in the recommendation to build a roundabout at that intersection.
The public will have the opportunity to review design details and comment on the project, which is still being designed. Design team representatives and project consultants will be available to discuss the public's ideas and answer questions. The project would include construction of a loop ramp connection from 14th Street to Cornhusker Hwy. and reconstruction of the eastbound lanes on Cornhusker Hwy. in that area. Additional work would include the widening of 14th Street, as well as construction of curb and gutter along the major roadways, concrete median surfacing, sidewalks and box culvert extensions. Construction is tentatively scheduled to begin in 2019.
During construction, at least one lane of traffic will be maintained at all times. Traffic on N. 14th Street would be detoured to Interstate I-180, Superior Street and Salt Creek Parkway. Local and emergency access will be coordinated and maintained throughout the project area.
The project is being funded through the Federal Highway Safety Improvement Program, which requires the City to provide 10 percent of the funding. The City's portion will come from funds designated for safety projects.
For more information, visit the project website at 14us6safety.com or contact Craig Aldridge, City of Lincoln, at 402-416-5349 or caldridge@lincoln.ne.gov