City hopes to improve parks with new budget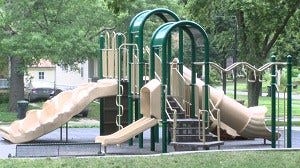 Posted by: Marlenia Thornton
mthornton@klkntv.com
The city is looking to give its playgrounds a face lift with the new proposed budget.
More than 80 of Lincoln's parks need improvements.
Mayor Chris Beutler plans to give an additional $800,000 to parks and recreation over the next two years.
The money will come from the general fund and increased keno revenue.
It will give the department about $2 million to work with and it hasn't seen that much since the 90s.
"This is significant, it's almost been two decades since funding for parks and recreation capital improvement program was at this level," Lincoln Parks and Recreation Director Lynn Johnson said.
Some areas parks and rec would like to spend the money on include repair aging pipes and pumps at pools, new roofs at some facilities, renovate restrooms and repair biking trails.
The mayor hopes the added $800,000 dollars per year will help maintain what we have.
"We have to do a better job of taking care of what we already have in the parks and recreation department," City of Lincoln Mayor Chris Beutler said.
Lincoln's Taking Charge survey showed many of you want to better our parks.
The city also got feedback in community meetings.
"We always give people to chances to give their reasons for choices in the survey, but some times a back and forth dialogue is going reveal a lot more about those reasons, " UNL Public Policy Center Professor Lisa PytlikZillig said.
Parks and rec also plans to replace 22 playgrounds over the next six years.