City Mission opens new Teen Center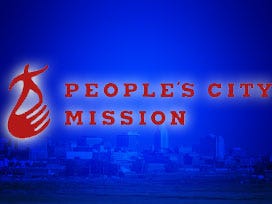 By: Kali Nicole
knicole@klkntv.com
With the school year well underway, several organizations are teaming up to help teens stay out of trouble after the bell rings.
Statistics show it's those hours after school lets out when most teens are most likely to get into trouble, unless they come eat, drink and play at the newest local teen center.
"We have a TV and an Xbox, a dvd player, some games and these are just the starting point for what we have here," said a representative at the Check'N Youth Center. Here, kids can check out the Check'N, the city's newest teen safe place located at 21st and N street.
"It's after school hours so we're hoping to connect with kids who after school don't know where to go and just want to be at a safe place where they can hang out," said Safe Place Coordinator, Richard Gervais. Open from 6 to 10 each night, Monday through Friday, the teen center is organized by the People's City Mission.
"Right now we're starting here at the homeless prevention center. We're hoping that as things develop we'll be able to possibly have it at a different location where we may possible be able to serve more youth," said Gervais. Hopefully through the partnership with Lincoln Public Schools, Beran and Two Pillars Church, that can all be made possible, and more fun to play in for the teens.
For this first welcome week they say they'll just offer what they have, hope. "When they come through our doors we want them to feel that they are loved and cared for," said Gervais. Any teen can come to the center.