Update: Lincoln parking ban in effect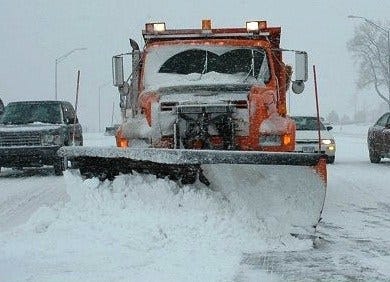 POSTED BY: KLKN Television
8@klkntv.com
UPDATE: The city of Lincoln has issued a parking ban on emergency and bus routes. The won't get to side streets until 8 a.m. tomorrow. They are focusing on keeping major streets cleared but blowing and drifting snow is slowing the process.
Here is the official release from the city of Lincoln:
Over 5 inches of snow fell on the Capitol City since Saturday. As of 10 p.m. Saturday night the City sent 38 plows to all 19 routes. Since 7:30 a.m. high winds and freezing temperatures quickly turned snow to ice on City streets. With these high winds, City crews and contractors had to go back over emergency snow, school and bus routes to plow, spread material and de-ice with brine. A PARKING BAN IS IN EFFECT. Beginning at 4 p.m., the City will run a quadrant crew addressing trouble spots on major streets overnight and begin full residential operations at 8 am. After streets are plowed material spreading will resume with granular salt and brine. Be advised that driving is still very slick and hazardous, particularly at intersections and on residential streets. If you must go out, please exercise caution, especially as you approach intersections. If you are traveling tomorrow morning, give yourself plenty of time to arrive at your destination.
Troubled areas for drivers are: 84th Street, from Leighton to Holdrege streets, S. 56th Street from Old Cheney to Shadow Pines Drive and the intersection of 27th and Old Cheney.
Residents can report any trouble spots to the Public Works Snow Center at 402-441-7644.