City plans safety improvements for 17th and Washington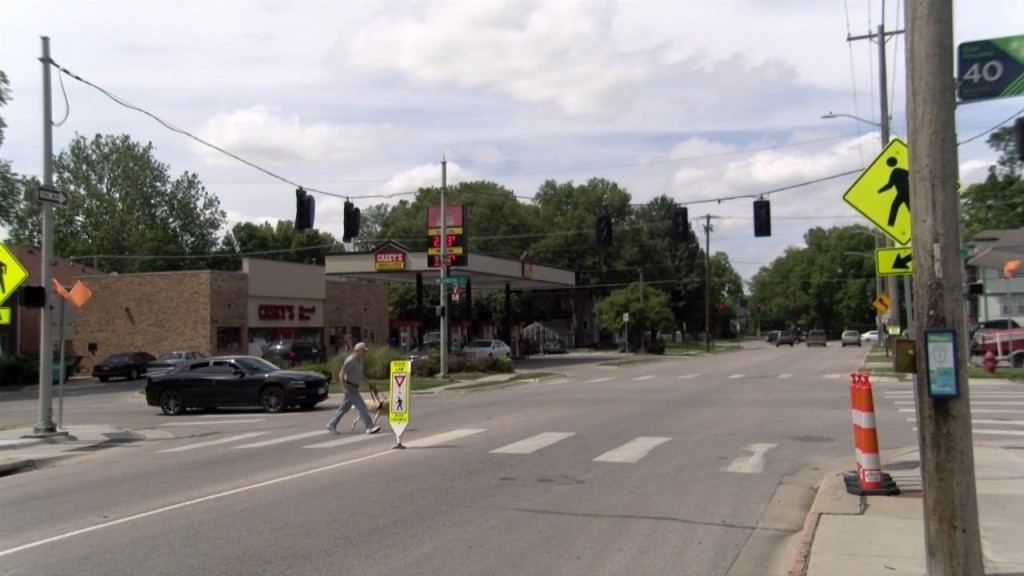 City officials say pedestrian safety improvements are underway, following recent traffic control changes at the intersection of S 17th and Washington Streets.
The added safety feature include the installation of rectangular rapid flashing beacons, new curb, and sidewalk extensions. City officials said initial changes were made after storm damage made the intersection's traffic signal inoperable.
Officials said Lincoln Transportation and Utilities (LTU) evaluated alternatives to improve safety at the intersection and conducted an extensive engineering study, which looked at historic and recent traffic data. LTU determined the intersection no longer needs a full traffic signal according to federal guidelines.
LTU then worked with neighborhood residents, stakeholders and officials to develop options for pedestrian safety improvements. Temporary new signage was added, along with crosswalk markings and yield lines. Some on-street parking was removed. Two-way stop control has been installed for eastbound and westbound traffic on Washington Street. City officials say LTU is finalizing plans to make the improvements permanent.
Channel 8 Eyewitness News aired a report in June about the dangers residents said the intersection posed to people travelling through the area.
"Cars going around other cars, you got pedestrians coming close to getting hit," said Rob Morgan, who is legally blind. "I've almost been hit 18 times crossing South 17th alone."
Morgan and other said the stop signs and pedestrian right-of-way signs the City placed at the intersection weren't enough.
TRAFFIC ENGINEERING MANAGER MARK LUTJEHARMS SAYS THE SIGNALS WERE *OLD* AND BEYOND THEIR USEFUL LIFE.
HE SAYS THE MAY 5TH STORM FORCED THEIR HAND INTO CONDUCTING A STUDY ON WHETHER OR NOT IT'S APPROPRIATE TO PUT THE SIGNAL BACK IN SERVICE.
"Anytime a signal reaches that useful life – or in this case, when a signal is damaged by a traffic accident or weather, mother nature – we always do a study to evaluate whether or not it's appropriate to put the traffic signal back into service."
HE SAYS TRAFFIC COUNTS THERE IN RECENT YEARS SHOW THE INTERSECTION DOES *NOT* MEET THE NATIONAL CRITERIA FOR HAVING SIGNALS.
AND WHILE THE ANALYSIS CONTINUES, HE SAYS THEY'RE LOOKING AT WAYS TO MAKE IT SAFER THAN IT IS TODAY…
…LIKE ADDING MORE SIGNS AND WARNINGS.
"We anticipate that Washington Street will still remain controlled by stop signs on their approaches, but we're looking at ways to decrease the crossing distance for pedestrians."
MORGAN SAYS THEY SHOULD JUST PUT THE SIGNALS BACK.
"Definitely reconsider your decision. Do the right thing and put it back the way it was."
STD