City says dozens of businesses owe arena tax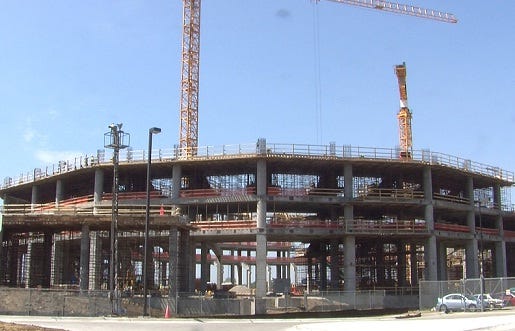 By: Melina Matthes
mmatthes@klkntv.com
Dozens of Lincoln businesses could soon be prosecuted…if they don't pay the arena tax.
The new Pinnacle Bank Arena is starting to take shape, but the city says some local businesses are still delinquent paying the arena tax. According to the city finance department 60 businesses, mostly restaurants have not paid their arena–related occupation tax and the city is out nearly $600,000.
Construction crews are working hard to complete the Pinnacle Bank Arena in Lincoln's Downtown Haymarket.
"It's coming along great as you can see in the background were up multiple levels on the arena most of the seating bowl is being constructed right now and we'll be putting the roof deck on here within a few months," says Dan Marvin with the Joint Public Agency for the project.
However the money intended to help the city fund the structure, including neighboring streets, sewers and parking garages is coming up short.
"Obviously there's a fairness issue here, if some persons paying everyone should pay," says Marvin.
The city says 55 restaurants and 5 hotels are delinquent paying the special occupation tax that's helping pay for the entire arena project. Out of those 60 businesses, 35 of them, more than half haven't paid a penny yet in occupational tax.
"Even though some of them probably owe very few dollars, it's not fair to all the other businesses that are complying…to let these go without any effort even if it's a small amount of money that they owe," says City Finance Director Steve Hubka.
More than 95 percent of Lincoln's businesses have paid the tax. Those who haven't received a letter, stating they are responsible for the tax and if they don't pay, have to attend a hearing in May and their license could be revoked.