City to Hold Second Holiday Shop the Blocks Event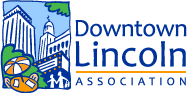 By: Rachael Witter
rwitter@klkntv.com
It's almost that time of year again, and your dollars can actually help support the local economy. Buying local from businesses like Dietze music on O street will keep your money right in Lincoln.
"The success of our company we fully understand is tied very closely to local support and we've enjoyed that for…since 1927." said VP of Dietze Music, Keith Heckman.
The downtown Lincoln association is putting on this holiday shop the blocks event for the second time. It'll feature discounts, prizes and appetizers at 20 local businesses downtown. These shops even create jobs.
"The small business association tells us that small businesses like Dietze have generated 64% of the net new jobs over the last 15 years." said Mayor Chris Beutler.
Last year, the shop the blocks event drew in almost 1000 shoppers and generated 100 thousand dollars in revenue. The downtown Lincoln association says they hope to top that this year.
"it's really encouraging to see with the ever changing retail landscape downtown and so many retailers are working together and we continue to see that grow and we really feel like shop the blocks is kind of a culmination of everything that's going on with this new retail. It brings all the excitement in one night." said Todd Ogden of the Downtown Lincoln Association.
To pre-purchase your access pass: http://downtownlincoln.org/play/shop-the-blocks/