Two months after tragedy, Clark family receives its Magic Moment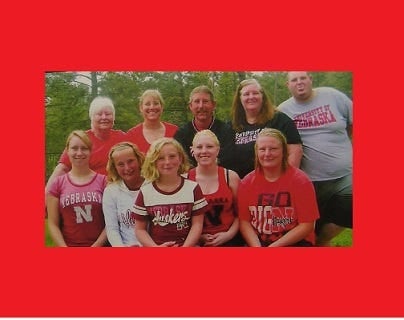 By: Bill Schammert
bschammert@klkntv.com
For Hannah and Diann Clark, it's hard to imagine a more difficult two months.
On October 4th, the mother and daughter were driving to Billings, Mont. to surprise Diann's brother for his 40th birthday. Behind them on U.S. Route 20 near Crawford, Neb. was Diann's son Brandon, her mom Patsy and her sister Sandra.
All three were killed when slick and treacherous driving conditions caused their truck to spin out of control and slide into an oncoming semi trailer.
"We've always been very family oriented and without having your family there, it's been really tough," Diann shared with us.
With the help of Union Bank, Diann and Hannah were surprised with a Magic Moment on Wednesday.
The two received a girl's getaway including a two-night stay at The Raphael Hotel in the Country Club Plaza in Kansas City, gift cards to nearby shops and dining areas, gas money, movie passes, robes, manicures and pedicures to pamper themselves with.
As Diann wiped away the tears, she couldn't help but be thankful for all of the support her family has received.
"Our friends, our family, my work, our church, it's just been absolutely wonderful. I don't know if we'd be where we are today without anybody's involvement."
Hannah is a senior at Lincoln Southeast and will start taking classes at Southeast Community College in the spring to get a head start on her post-high school education. She plans to go into special education.
To help her on that path, she received a laptop and laptop case for her future college endeavors.
"We take it one step at a time, day by day. It's our new saying. This is just more than we could ever want," Hannah said.
But for both, the most important gift was an enlarged canvas picture of the entire family. The last one they took together in July before Brandon, Patsy and Sandra were tragically killed.