Clinton draws thousands in Omaha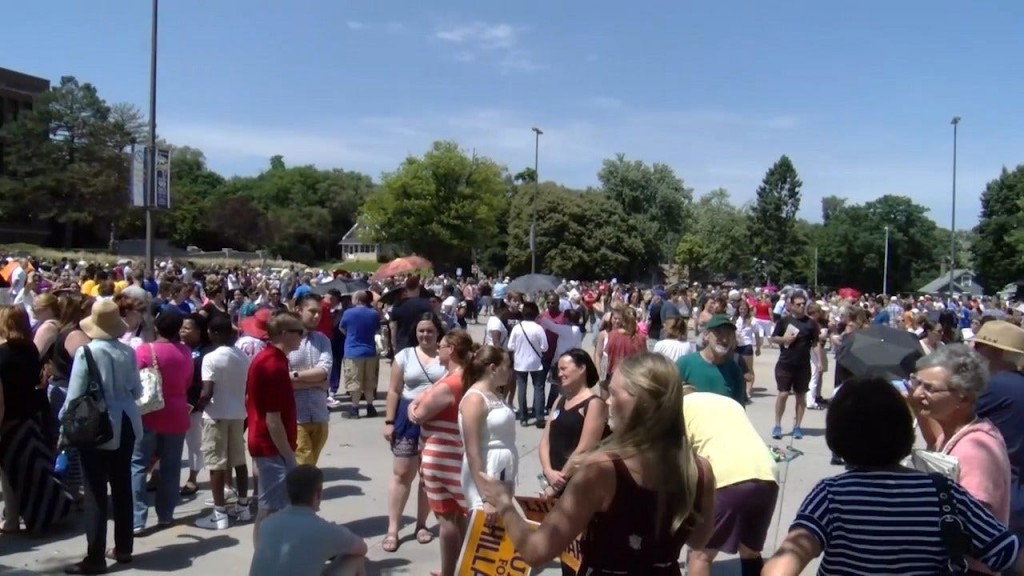 Posted By: Sarah Fili
sfili@klkntv.com
Thousands gathered at North High School in Omaha Monday for a chance to see Democratic Presidential nominee Hillary Clinton speak in person.
For many, it's a once in a lifetime opportunity they couldn't pass up.
"I came to support Hillary Clinton because I am proud of her for coming to North Omaha and may never get this opportunity again and it's a history making opportunity," one woman said.
Sixteen-year-old Angel Ruiz was one of the first people in line outside the school- at 5:00 in the morning. Even though he can't vote in this election, he says its Hillary's plan for the future- his future- that brought him out to the event. He says her experience makes her the right person for the job.
"I'm here because I believe in what Hillary says, I believe she doesn't promote hatred or fear and I feel like as Democrats we can unite and elect her our first female president.
I'm very happy that I could be part of this history making and I can't wait until we can make more history with Hillary," Angel Ruiz, a Hillary supporter, said.
Some people at the event were showing their support for Bernie Sanders, but say now it's all about standing with Hillary.
"I was a Bernie supporter for a long time, and he says we should vote for Hillary, I think we should vote for Hillary and the convention speech she gave last week was amazing," Lezlee Williams, a former Bernie Sanders supporter, said.
Three teachers drove from across Nebraska to see Hillary speak. They say it's her drive for education that has them casting their votes for her.
"I wouldn't have missed it. To me there is no other candidate, she stands for the people, human rights, diversity, education, everything and there's no question I'd be anywhere else today," Amy Dixon, a Lincoln Public School teacher, said.
Not everyone was in support of Hillary, some people sported Bernie Sanders shirts outside the event and several groups protested, but everything stayed peaceful.