Clunkers For Cash Running Through Weekend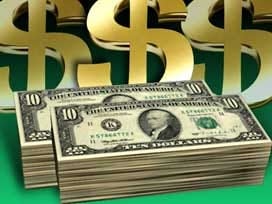 Good news when it comes to the Cash for Clunkers program. That's after it was running out of money.
The U.S. House approved another $2 billion for it. The Senate votes on it next week.
For now, dealerships can keep taking in clunkers.
If you have a gas guzzler that still runs, but is costing you money at the pump, there's good news.
It can still get you cash towards a brand new car.
Ben Lors says it's this 1995 Acura Legend that brought him to Williamson Honda.
He came all the way from Des Moines, Iowa to get the best deal he could find.
He says it's has engine problems and 115,000 miles on it but it's not worth $4,500.
As of 10:00 this morning Ben wasn't for sure if he was going to get the most out of his car.
The dealership says just today they've seen 15 to 20 people just like Ben walk through their doors.
All of them trying to get their gas guzzlers in before the deal runs out.
The program was started in order to boost sales and get more people driving more fuel efficient cars.
But what the government didn't expect is the program to be so popular.
All you have do is bring in your old clunker that's an '84 model or newer, gets 18 miles to the gallon or less snd is something you can actually drive onto the lot.
Here's what you can get in return: $4,500 off a new car that costs up to $45,000 and gets at least 22 miles per gallon.
Ben drove onto the lot with his Legend and will leave with a 2009 Honda Civic.
It would normally cost him around $19,000 for the Civic, but with the clunker deal and dealer incentives, today he'll pay just under $12,000.
He says, "I wouldn't typically be looking to buy a new car but I couldn't pass it up. This is the first new car and probably the last new car I will purchase."
Again, the Senate has the final say in whether the program will continue.
Until then, Sunday will be the last day to take advantage of it.