Clunkers Program Hurting Auto Repair Shops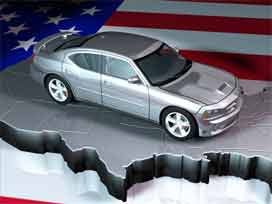 President Obama made it official Friday
The Cash for Clunkers program will get the 2 billion dollars it needs to continue.
But local repair shops say the popular program is hurting their business.
The Cash for Clunkers program seems like a great deal, but auto repair shops are taking a major hit, and that means losing big bucks in profit.
The Cash for Clunkers program seems like a win-win…but local repair shops like Tuffy's are not big fans.
The problems is this popular program is a direct competitor with auto repair shops who fix the cars people are deciding to turn in as clunkers.
"Before the Cash for Clunkers out business was up about 30% for the year but since the Cash for Clunkers has come on board thanks to our government our business is actually down about 20-30% in the last 2-3 weeks," Rick Hein, Owner of Tuffy's said.
Auto repair shops like this used to have cars lining up to get into their shops but because of the cash for clunkers program that line keeps getting smaller.
Hein said he was not happy the additional funding for the cash for clunkers was approved.
And fears that repair shops just like his will continue to suffer because of it.
"It's going to hurt our business we've actually had to cut back on our workforce as a result the message it's sending me were saving the big 3 auto makers at the sacrifice of the small repair shops," Hein said.
Again, President Obama signed the additional 2 billion dollars in funding into law Friday morning.
The Program is expected to last through Labor Day weekend if the funds hold up.