Cold weather brings record crowds to the Lincoln City Mission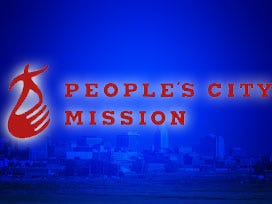 The record cold weather has brought record crowds to the Lincoln People's City Mission.

"It affects us in a couple ways, we have to add more staff and we also have food costs going way up and then our utility bills. If you can imagine heating a 65,000 square foot house in this weather, it's a lot of cost," said Pastor Tom Barber.
The city mission hit an all-time record when 426 people stayed with the mission last weekend.
This increase has put the mission in a tough spot, needing more donations with rising food and heating costs.
"People ask me what can they do, there are a lot of ways to help but certainly anything warm right now would be great if you have sweaters or coats in your closet that you don't need. Blankets, financial help or if you want to volunteer that's also a great assistance to us," said Pastor Tom Barber.
If you want to help and are unsure of where to go, Pastor Tom can help.
"If people have any sort of material donations they can come to right here to the shelter at 110 Q street or they can also go to our help center which is on 68th and P street. We actually have folks who will help you unload your car. Here at the mission you might have to come in and hand it to us but we'd be happy to take it at either place," said Pastor Tom Barber.
It has been the mission's role for 110 years act as Lincoln's safety net. When people have nowhere else to go, they come to the mission.
"Originally built for about 250 people, maybe 300. We've been averaging around 350 for the last few years so we've been a little bit over capacity. When the weather gets cold that number jumps and like I said we hit an all-time record of 426 people. I am shocked that we have that many folks with us," said Pastor Tom Barber.

As the city of Lincoln continues to grow, the shelter will need to figure out a way to increase its size or there may be a problem in the years to come.