Cold weather dangers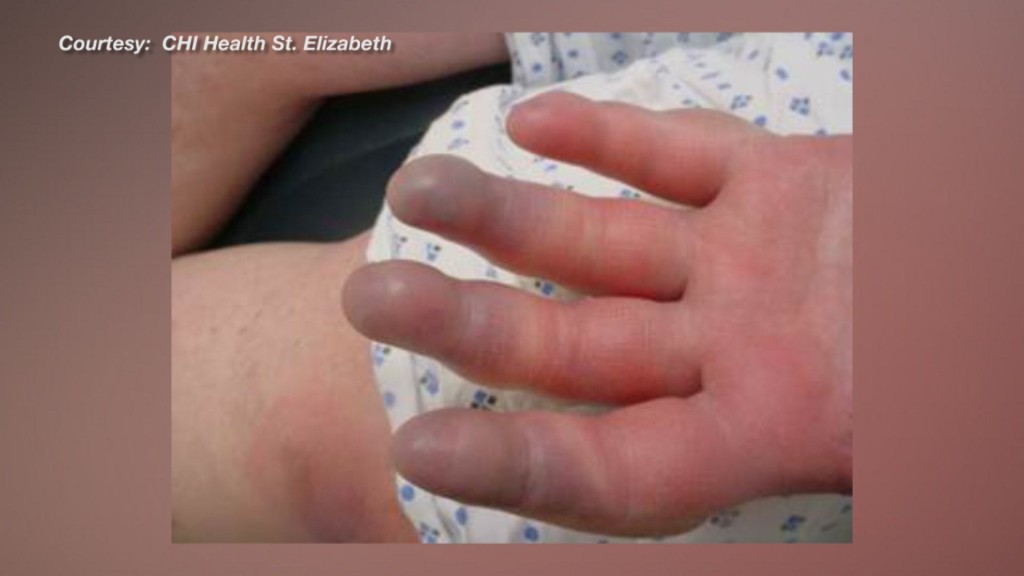 Posted by: Marlenia Thornton
mthornton@klkntv.com
It's been a chilly start to January.
We've felt colder than normal temperatures.
You can see people around the capital city bundled up and trying to stay warm Friday.
"It's sort of a classic Nebraska winter. Two weeks ago it was 60 and now there is few inches of snow and it's freezing," William Lefferts of Lincoln said.
With the colder weather, there comes some dangers as well.
We are at a higher risk of getting frost bite, which is the irreversible freezing of skin.
Some warning signs of it include tingling and numbness.
You can also experience hypothermia.
It's the severe dropping of your core temperature.
"Hypothermia is a life threatening process. Frost bite isn't. Frost bite can be limb threatening," CHI Health St. Elizabeth Dr. Ed Rivera said.
Doctors advise you to check the forecast beforehand and dress properly and in layers.
Also, try to limit your time outside.
"It just sure of depends how prepared or unprepared you are. If you go out in the cold without proper attire, hypothermia can be quick in the matter of minutes," Rivera said.
They said if you experience any symptoms it's best to make a trip to the hospital.
"If you had a significant cold exposure and you're experiencing numbness and tingling, I think it's probably best to be evaluated at your local ER better safe than sorry," Rivera said.