Community helps fire victims cope with loss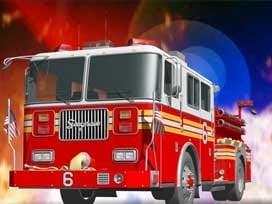 By: Megan Palera
mpalera@klkntv.com
A Lincoln family loses their home and four pets to a fire, now the community wants to help them cope with their loss.
As Randy Clark walks through the halls of his once perfect home, he's still amazed at the damage. "The fire investigator told us it's one of the worst homes for smoke damage that he's ever seen," said Clark.
Green walls, now coated with black soot. Clark's house was destroyed by a fire nearly three weeks ago after lightning struck his TV satellite. The Lincoln Police Sergeant was out of town when it happened.
The garage went up in flames, the family filling six dumpsters with memories that suddenly perished. The house is now being stripped down to the studs, insurance covering most of the costs for rebuilding.
But what insurance can't replace are the Clark's four pets that died in the fire. Two dogs, a cat and a gerbil, Misty is the only one who made it out safely.
"It's truly devastating. They were family, they are family," said Clark. That tragic loss is what sparked the Clark family's veterinarian to hold a benefit, a "Paws-itive" Benefit.
The Clarks say they appreciate the support and will most likely give back that money to an organization that helps families and their pets. "I'm not so focused on us but it draws attention to other families out there that lose animals because to some people that is their child. These were our children and they're really going to be missed," said Clark.
The benefit is Sunday from 4 to 7 p.m. outside the Highlands Animal Hospital. You're encouraged to bring pets and there will be other activities, a pet photo shoot and silent auction.