Community responds to critical shortage of foster parents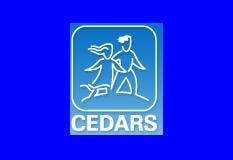 In early June, CEDARS put out a plea for more foster parents, as the organization sought to fill a critical shortage.
On a weekly basis, the agency was being forced to seek alternative care for more than 30 children who would be best served in a foster family.
According to CEDARS President Jim Blue, "the community has really rallied for these kids." In the month of June, inquiries from potential foster families increased by over 300%. CEDARS continues to seek more families, however, as the number of children in need of homes still outweighs the number of licensed foster families.
"I am very encouraged by the response of this community to care for children who need safe place to stay, free from crisis. We know with certainty that children belong in families, and when they cannot live safely at home, a caring foster home is the best place for them to be," said Blue. "But this is a marathon, not a sprint, our need is ongoing."
Thousands of children are placed in foster care each year in Southeast Nebraska. CEDARS Foster Care serves children and families in Southeast Nebraska and cared for over 430 foster children this past year alone. There are a number of ways interested individuals can provide care for a foster child, ranging from short-term relief to taking in a child until permanent placement is achieved.
CEDARS will be hosting a foster parent information night on Tuesday, July 26 from 6:30pm-8:00pm at CEDARS Northbridge Community Center, 1533 N. 27th Street, Lincoln, NE. Those interested in attending are invited to call Alex at 402-434-5437 to reserve a space.