Concordia Drops 11th Ranked Northwestern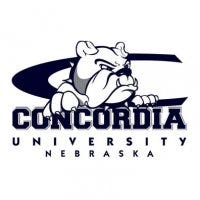 By Sports
Sports@KLKNTV.com
The Concordia Bulldogs pulled off a major upset Saturday defeating 11th ranked Northwestern College 17-16. The win is the Bulldogs first over a ranked opponent in a decade.
Concordia held on in dramatic fashion when the Red Raiders missed a 25 yard field goal with under a minute in the game.
The Bulldogs are now 4-3, 3-2 in the GPAC.