Connecticut Moves to Elite Eight in Lincoln Regional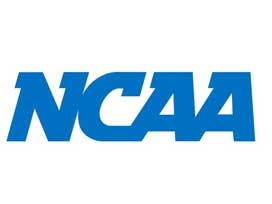 LINCOLN – Connecticut topped BYU 70-51 in the Sweet Sixteen for the NCAA Women's Basketball Tournament held at Pinnacle Bank Arena. Here are the game notes courtesy of Nebraska State Media.
GAME NOTES
BYU's 3-2 lead with 18:15 left in the first half was the first deficit Connecticut has faced in this year's NCAA Tournament.
BYU's 27-21 lead with 4:42 left in the first half was the second-largest deficit Connecticut has faced this season. (Trailed Louisville 7-0 on March 3)
BYU was just the third opponent this year to be within single digits of UConn at halftime.

Maryland, Nov. 15, 43-38 (UConn won 72-55)
Baylor, Jan. 13, 36-27 (UConn won 66-55)

Prior to today's game, UConn trailed for just 38:49 through its first 1,440 minutes played this season. In the first half, BYU led 8:40 of the first half and 55 seconds in the second half.
BYU's basket from Lexi Eaton with 19:40 remaining in the second half handed UConn its first second-half deficit of the season (31-30).
UConn closed the game on an 18-5 run. BYU hit just one field goal in the final 10 minutes of the game, making 1-of-10 shots from the field during UConn's run.
#1 UConn Notes
Stefanie Dolson set a school record by making her 149th career start, surpassing the former school mark held by Renee Montgomery (148).
UConn has now won 43 straight games.
UConn owned a 30-29 halftime lead, the 43rd consecutive game which it owned a halftime lead.
UConn's 30 first-half points marked its fewest first-half points of the season. (32 vs. South Florida, Feb. 16)
UConn was 0-for-7 from 3-point range in the first half, the first time this season it did not make a 3-pointer in the first half.
With 10 blocked shots today, UConn now had 303 blocked shots this season, extending its school record. UConn is seven blocks shy of the NCAA record 310 set by Baylor in 2011-12.
Kaleena Mosqueda-Lewis recorded her second consecutive double-double and her fourth of the season with 19 points and a season-high 13 rebounds. It marked her third career NCAA Tournament game with a double-double.
Mosqueda-Lewis is now averaging 17.4 points per game in 14 career NCAA Tournament games, scoring at least 12 points in every NCAA game she's participated in. Her 13 rebounds were a personal best in NCAA Tournament play.
Stefanie Dolson's 13 rebounds equal the most she's recorded in 19 career NCAA Tournament games.
Bria Hartley has now scored in double figures in six straight NCAA Tournament games and in 17 of her 19 career NCAA games.
UConn improved to 94-17 (.847) all-time in the NCAA Tournament.
UConn is now 330-14 all-time when playing at the nation's No. 1 ranked team
UConn has won 52 of its last 54 games played in March
The Huskies are now 76-9 all-time as a No. 1 seed in the NCAA Tournament
UConn has won 58 of its last 63 NCAA Tournament games
UConn improved to 69-7 in the NCAA Tournament since 2000
#12 BYU Notes
BYU, which was making its second NCAA Sweet 16 appearance and first since 2002, falls to 5-10 in 10 all-time NCAA appearances.
BYU ends its season with a 28-6 record and lost for just the second time in 14 games dating back to Feb. 1.
BYU was the third No. 12 seed to reach the NCAA Sweet 16, joining Kansas (2013) and San Francisco (1996).
BYU falls to 0-3 all-time against UConn, including losses to the top-ranked Huskies in 2008 and 2014. In all three matchups, UConn has been ranked either No. 1 or No. 2.
Entering today's game, BYU outscored opponents by an average of 27.5 to 18.8 points per game. Today, BYU was outscored 36-12 in the paint.
BYU held UConn to just 39.4 percent shooting today, the second-lowest total for UConn during the season (36.7 vs. Baylor on Jan. 13). BYU also held UConn to season lows in 3-point percentage (15.8) and 3-pointers (3).
National shot block leader Jennifer Hamson had six blocks today and is averaged 6.3 blocked shot per game during the NCAA Tournament. She finished her career with 340 blocked shots to ranks second in school history. Hamson's six blocks were the most by a Connecticut foe this season and the second-most by a Huskies' opponent in the NCAA Tournament (8, Allison Bales of Duke on March 28, 2006)
With nine points today, Hamson moves into ninth place on BYU's career scoring list with 1437 points. Hamson was held to nine points, just the sixth time in 37 games she was held out of double figure this season.
Hamson also led BYU with 13 rebounds against UConn and averaged 15.3 rebounds per game in three NCAA Tournament games.
Kim Beeston played in his 143rd game this afternoon, trying Haley Steed's school record. Beeston led BYU with 16 points, her 23rd game this season in double figures.
Morgan Bailey has been in double figures 17 times this season with 14 points against UConn.