Conroy's Hat Trick Leads Huskers to Overtime Victory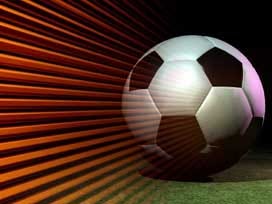 Posted by: Sports
Mayme Conroy's first career hat trick and the 31st hat trick in Nebraska soccer history came at just the right time as Conroy's third goal of the game powered the Huskers to a 3-2 overtime win over the Wisconsin Badgers. After taking a 2-0 lead in the game, the Huskers (6-7-1, 3-3-0 Big Ten) won their first overtime game of the season just over one minute into overtime to drop the Badgers to 1-4-1 in conference play.
The Badgers outshot the Huskers, 13-11, on the night, but Nebraska made its shots count with seven of the 11 shots coming on goal.
Conroy opened the scoring right at the 13:00 mark her ninth goal of the season on an assist from freshman Katie Kraeutner. Kraeutner served the ball from the end line to the front of the goal and Conroy timed her header to deliver the ball past UW goalie Genevieve Richard.
Conroy struck again just over 10 minutes later at 24:14 to give NU a 2-0 lead. The NU sophomore blasted a shot at Richard, who initially made the save, but wasn't able to corral the ball, allowing Conroy to get off another shot on the rebound.
The Badgers struck right back in less than a minute at 24:47 to cut NU's lead in half on Cara Walls fifth goal of the season and then tied the game, 2-2, at 42:46 on Lindsey Holmes first goal of the year.
After the two teams each allowed two goals over the first 43 minutes of play, the defense buckled down for more than 45 minutes to force overtime.
Nebraska, who was 0-3-1 in overtime games entering Friday, made sure it didn't drop its third overtime game during Big Ten play with Conroy's goal at 91:03. Junior Stacy Bartels left the ball for Conroy, who buried the game winner at the far post from 20 yards out.
The win keeps the Huskers in the mix for the Big Ten Tournament and they will have a chance to improve their standing even more with a pair of home games against Penn State and Ohio State next weekend at the Nebraska Soccer Field. The Huskers and Nittany Lions open play on Friday, Oct. 12 at 4 p.m., before the Buckeyes visit Lincoln on Sunday, Oct. 14 for a Noon game.