Construction projects planned near Beatrice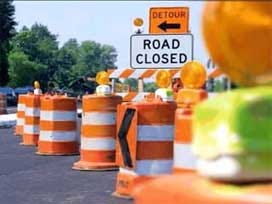 By: KLKN Newsroom
8@klkntv.com
Pavement projects are expected to disrupt traffic on U.S. Highway 136 in southeast Nebraska.
The Nebraska Roads Department says the work is scheduled for next week. The projects begin at milepost 175 on the western edge of Beatrice and extend west for nearly 20 miles.
Lane closures expected and pilot cars and flaggers will be deployed to guide motorists. The work could take up to seven days to complete.