Construction Zone Speeding Bill Passes Final Round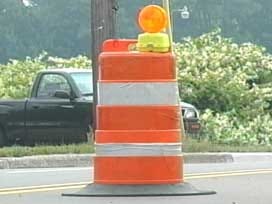 Lead-footed drivers in Nebraska will soon have less reason to ease up in construction zones where no one is working.
On Friday, the Legislature gave final-round approval to a bill (LB111) that will make speeders caught in construction zones where workers aren't present pay the same fines for speeding outside of construction zones.
Currently, they pay double the normal fine even if workers aren't present. If workers are present speeders will still have to pay double the normal fine.
About half the states have a similar law. The bill has an emergency clause. That means it will go into effect immediately if signed by the governor.
And if it isn't, lawmakers have plenty of votes to override a veto. They passed the bill on a 47-0 vote.