Cook Ready to Face Former Teammates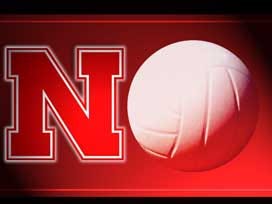 Posted by: Matt Lothrop
The No.4 Nebraska volleyball team looks to start the season 2-0. To do so they'll have to get by No. 1 UCLA.
For Nebraska senior setter Lauren Cook, it's a match-up against her former teammates.
Just three current members of the Bruins played with Cook during her first year in college.
The Pius X grad earned the AVCA National Freshman of the Year honors in 2009, while averaging more than 10 assists and 2 digs per set.
Cook also won MVP honors in the 2009 Ameritis Players Challenge when her Bruins topped the Huskers in five sets.
"I was super excited," Cook said of the 2009 match in the NU Coliseum. "It was my homecoming. It was kind of my time to prove myself, kind of just like make a statement that you know I didn't get to UCLA because of my last name. I felt like it was a really big match for me."