Cooper Nuclear Plant no longer in emergency status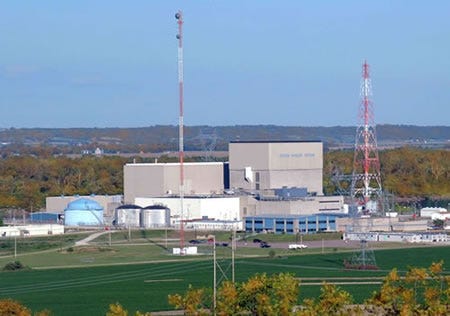 NPPD announced the station near Brownville is no longer under the "Notification of Unusual Event" status as of Tuesday morning.
The plant had been in emergency status since June 19th.
Nebraska Public Power District management says Missouri River water levels near Cooper have dropped to 895.8 feet mean sea level. This is more than three feet below 899 feet MSL – the level at which Cooper is required to enter the emergency classification status. Weather forecasts and U.S. Army Corps of Engineers expected upstream dam releases indicate the river's level at Brownville will slowly continue to drop. The plant continues to operate safely.
Utility officials made the decision after several days of river elevations measuring consistently below the 899-feet sea level mark and discussing the decision with county and state agencies. Plant staff also conducted a thorough assessment of the site's emergency preparedness plan and made a conservative decision to keep a majority of the flood barricades in place, while removing selected others for accessibility in and around the plant.
"Cooper Nuclear Station will continue to work with the U.S. Army Corps of Engineers, monitor the Missouri River's levels, and stay abreast of any precipitation that may affect the river's water flows," explained NPPD's Director of Nuclear Safety Assurance Art Zaremba. "Should conditions change and river levels increase, plant personnel are prepared – as we always are – to respond appropriately."
The station made the notification as part of the station's emergency preparedness plan that includes procedures to follow when flooding conditions are in effect. Cooper was in the Notification of Unusual Event status for approximately 23 days.
Plant officials say there was no threat to plant employees or the public throughout the event. A Notification of Unusual Event is the lowest and least serious of four emergency classifications established by the Nuclear Regulatory Commission for nuclear power plants.