Cornhusker State Games heat up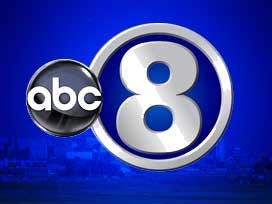 By: Melina Matthes
mmatthes@klkntv.com
Competing in the Cornhusker State Games has been a challenge in this heat. One individual was taken to the hospital on Friday because of the heat.
Bottled water, water jugs and water stations are everywhere at the Cornhusker State Games to help athletes and onlookers cool off. Tennis player Mackenzie Ray says, "It's really important to keep hydrated while you play because if you don't, you're not healthy and you can faint. It's just not good for your body."
Besides dehydration, not having water can also impact your game. UNL Tennis Coach Kerry McDermott says, "If you're not getting any water and you're getting dehydrated, it really effects your performance for your next match."
At least one individual suffered from heat exhaustion, another reason why water is so important. Dave Mlnarik is the Executive Director of the event. He says, "Our volunteers are very, very used to dealing with the heat so they make adjustments; they take extra water breaks and shorten games where they have to."
Mlnarik also says they have plenty of water stations and coolers at all their events, but he urges everyone attending the games to bring their own water as well.