Correction workers rally after recent assaults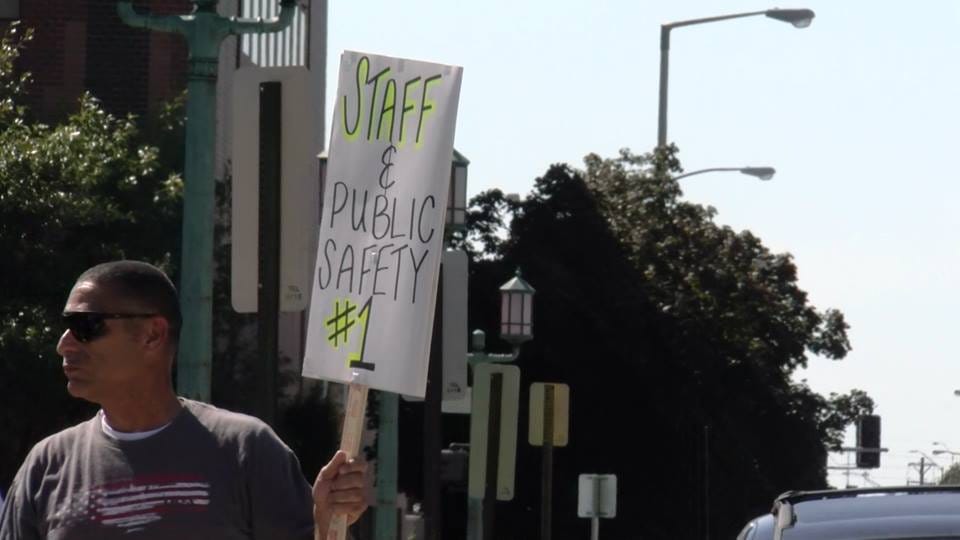 Posted by: Abigail Wood
awood@klkntv.com
"As the assault started I got doused with flammable liquid, was stabbed 10 times, they punctured both lungs, then threw more flammable liquid on me and they lit me on fire."
This from Max Fredrickson, a former corrections worker at the State penitentiary. He was attacked by inmates in 1991. He was driving a garbage truck into the facility when they jumped him, wanting to use the vehicle to break out. Fredrickson managed to hurl the keys over the fence and out of the inmate's reach, but they brutally stabbed him and set him on fire.
He was at Saturday's corrections rally at the capitol building because he says history is doomed to repeat itself if the system doesn't change.
"Don't go from the bottom up," he said. "All the changes have to start at the top and go down."
Around 50 people attended the rally. Some were current workers, some said they had to leave because of poor pay, mandatory overtime, and what they say is increasing violence.

"My children were scared I wasn't coming home," said former corrections caseworker April Ascheman. "It was the hardest decision I've ever had to make."
Many workers shared their stories of assault and fear. Karl Gaiser left Tecumseh Prison a year ago after working there for nine years. He says he was beaten over the head by an angry inmate, and the next morning was assigned to serve that same inmate.
Corrections Directory Scott Frakes released a statement a few months ago saying there aren't that many more assaults–he's just making a greater attempt to let the media know about them.
Gaiser disagreed: "Director Franks states its due to his transparency, but the amount of assaults we saw then are nothing like we're seeing now, nor the severity nor the amount of inmates."
Frakes did show up at the event, telling people he didn't come to talk, just to listen.
"I'm going to keep doing what I do," he said. "I'm going to keep listening to what I have to say. I'm going to work to make the changes that are needed to keep you safe and to make this system work the way it's supposed to work."