Could sports betting come to Nebraska?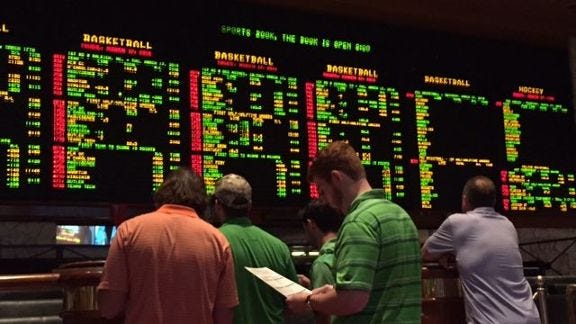 Posted By: Rachael Miner
rminer@klkntv.com
Monday morning the U.S. Supreme Court handed down a ruling that could allow states across the country to legalize sports gambling.
The lawsuit originally filed by the state of New Jersey stated a 1992 law preventing state authorized gambling– with the exception of Nevada– was unconstitutional.
The Supreme Court ruled in favor of new jersey opening the door for other states, like Nebraska, to legalize betting on sports.
Some residents say the move just makes sense.

"It's going on we know it's been going on for years I say we legalize it we tax and we regulate it," said Mike Newlin.

Newlin is the vice president of Omaha Racing and Expedition, which owns the racetrack here in Lincoln.
Gambling on horse races is allowed in Nebraska, but Newlin says the supreme court ruling would allow them to expand their offerings, bringing jobs and revenue to state.
However Governor Ricketts says increased gambling would only bring about more problems, "Sports betting is still illegal here in Nebraska and we have no plans to change that…If you look at the things that go along with gambling for every dollar you collect in tax revenue you spend three in social services."

Newlin doesn't share the governor's concerns about expanding gambling.
He thinks if state officials won't take up the issue, let Nebraskans determine whether they want it or not, "I would hope that our politicians would take a look at it and seriously consider it and if not then we put it before the voters and let the voters decide."